About Us
We're a team of outstanding landscape professionals who, since 2002, take pride in every detail of the work we do for our customers. We love working together to bring our customers' gardens to life. We transform their exterior spaces to look and feel the way they always dreamed they could.
Our strategic partners
Over the years, we have built strong long-term relationships with like-minded tradespeople and suppliers who bring their outstanding products and expertise to your projects under our direction. From outdoor furnishings and lighting to swimming pools and fountains, we have it covered.
We are certified
Panorama Vert is a certified member of the Association des Paysagistes Professionnels du Québec (APPQ). This provincial association establishes a code of conduct for landscaping companies in Quebec and insures that its members respect the highest level of quality.
What matters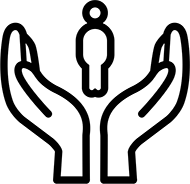 Delighting our customers.
Getting it absolutely right for our customers is what drives every member of our team.
Being environmentally responsible.
We search for the most environmentally responsible solutions. For every landscaping project, we minimize water use. We recommend the most suitable hardy plants and those that need less water. We suggest the most environmentally friendly materials and only use the most effective and nontoxic organic pesticides.

Delivering with impeccable professionalism.
What we do is as important as how we do it. We respect our customers' time, budget and space, and love working together to find the most elegant, simple solutions.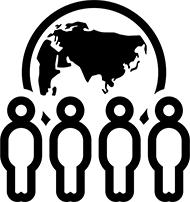 Supporting communities.
We support the creation of thriving and sustainable communities in and around Montreal. For instance, 50% of our employees have been part of our team for three years or more. We create nearly 5 new jobs every year. We aim to hire and develop immigrant workers and support them in successfully integrating into the Montreal community.